Who We Are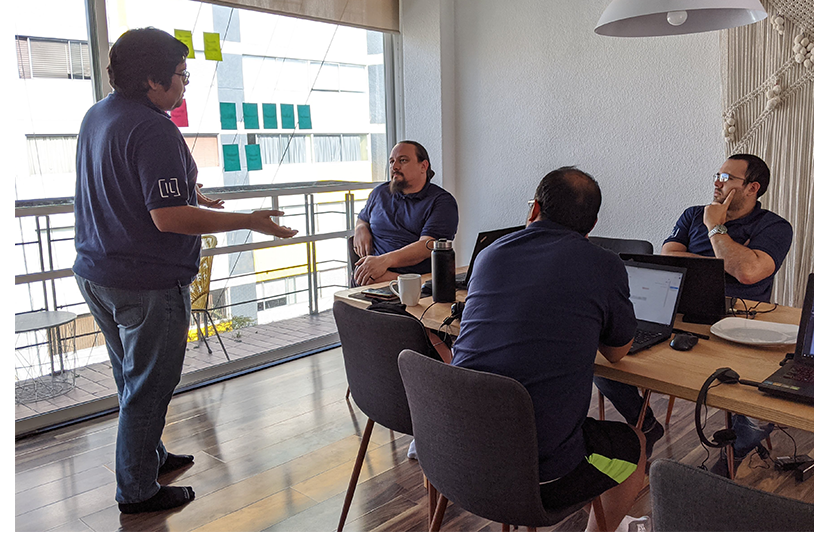 Israel Lopez Consulting ("ILC"), founded in 2013, is owned and operated by Israel "Izzy" Lopez, who has over 11 years of experience with Fishbowl Inventory. Israel's hallmark is not only his technical acumen but his wide-ranging skill set across various business operations. He is a capable software professional who not only knows specialty software (Fishbowl Inventory, QuickBooks Pro, NetSuite, etc.), but also is highly experienced with ERP systems (that function across multiple departments), custom programming, and is very familiar with the logistical/supply-chain aspects of growing companies. This gives Israel and his team a distinct advantage in helping you better streamline your processes and make more revenue.
Not only do we believe in doing the right thing for our customers, but giving back to the community as well. In the past, Israel has personally donated his time to Engineers Without Borders as both a technology lead and an IT Coordinator, helping educators and students in Honduras and Malawi to better utilize technology for more effective learning. On behalf of ILC, we also donate to various charities around the world, selected by a different team member each week.
What We Do
We work with Fishbowl Inventory, QuickBooks, and a host of other applications that drive many of today's modern businesses. With an outsider's eye and a skilled, reasoned demeanor, ILC helps small, medium, and large businesses grow and make more revenue with streamlined processes, custom software applications, on-site consulting, Fishbowl Inventory training, and much more!
In addition, should you have issues with custom reporting and the "rules" imposed by outside entities (UPS, FedEx, business partners, etc), our team can handle them all… even if it means custom coding a solution. You can count on us to deliver a software solution to fit just about any business need!
Whether you have 5 employees or 50, make $1 million or $100 million in revenue, the problems are all the same. Call us today to see how we can improve various aspects of your business and discover solutions beyond ERP.