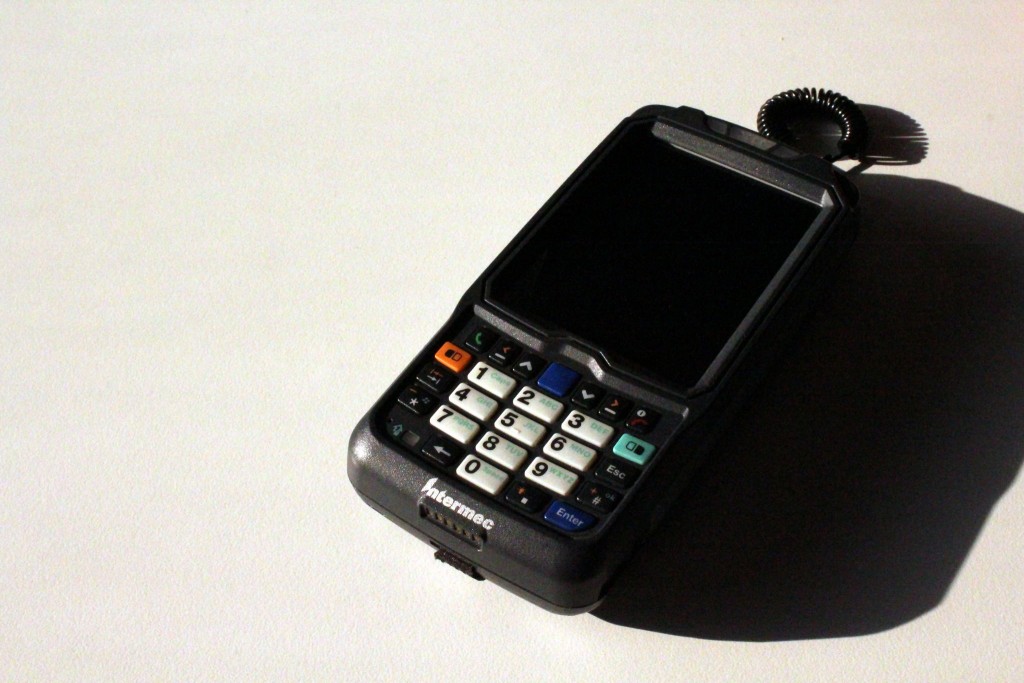 We just received our testing model of an older Mobile Warehouse Computer, the Intermec CN50.  This is a Windows Mobile 6.1 device, and a client of ours in Thailand is using these units to manage their inventory with Beep1.
Our impressions so far is that it is a rather compact unit, with a easy to hold form factor. We were able to find one unit rather cheaply, but since this unit is not immediately available for larger deployments we do not recommend these for our US-based customers. It has a CCD Imager for reading barcodes, instead of a laser, so in theory it should support 2D, but we havent checked yet.
We are currently waiting on a dock to arrive, as this unit did not come with one. One is necessary in order to copy the preferred telnet application Wavelink Terminal Emulator.