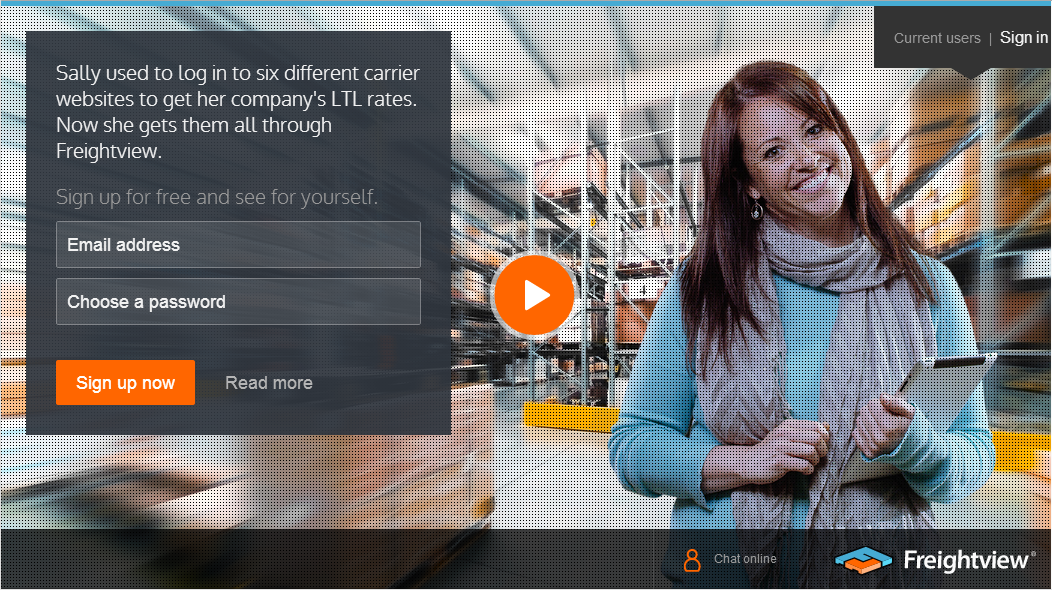 Last week I was working with two companies with their Fishbowl Inventory Go-Live.  These two companies both ship not via UPS or FedEx, but through Less Than Truckload (LTL) freight.  Part of what I observed was how long it took these two companies to price shop for Freight Quotes. The staff said it takes about 10-20 minutes for about 5 quotes, either on the phone or online.  It had been awhile since I did any research into LTL quoting, but I thought there had to be a better way!
There is, and it is called Freightview.  Freightview interfaces with the major LTL carriers' online systems to pull Quote information all at once.  So you have one place to shop your freight, and get quotes.
The best part of Freightview is that these rates are not just the "Published" rates; they are your rates. If you have an account with Best Overnight, Estes, or FedEx Freight, your discounts are included in the quote. This is a game changer in the LTL industry. When I showed the two clients Frieghtview their eyes widened, one of them said "I can get my life back."
Later this year, I will be working with Freightview and preparing automated shipping systems for Fishbowl Inventory and NetSuite.
If you are interested in this solution please contact me.